Silver Crowned Fleur de Lis Pin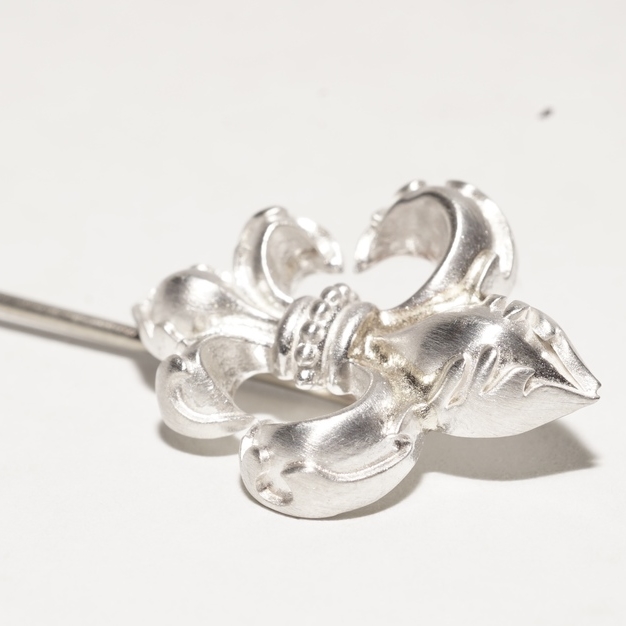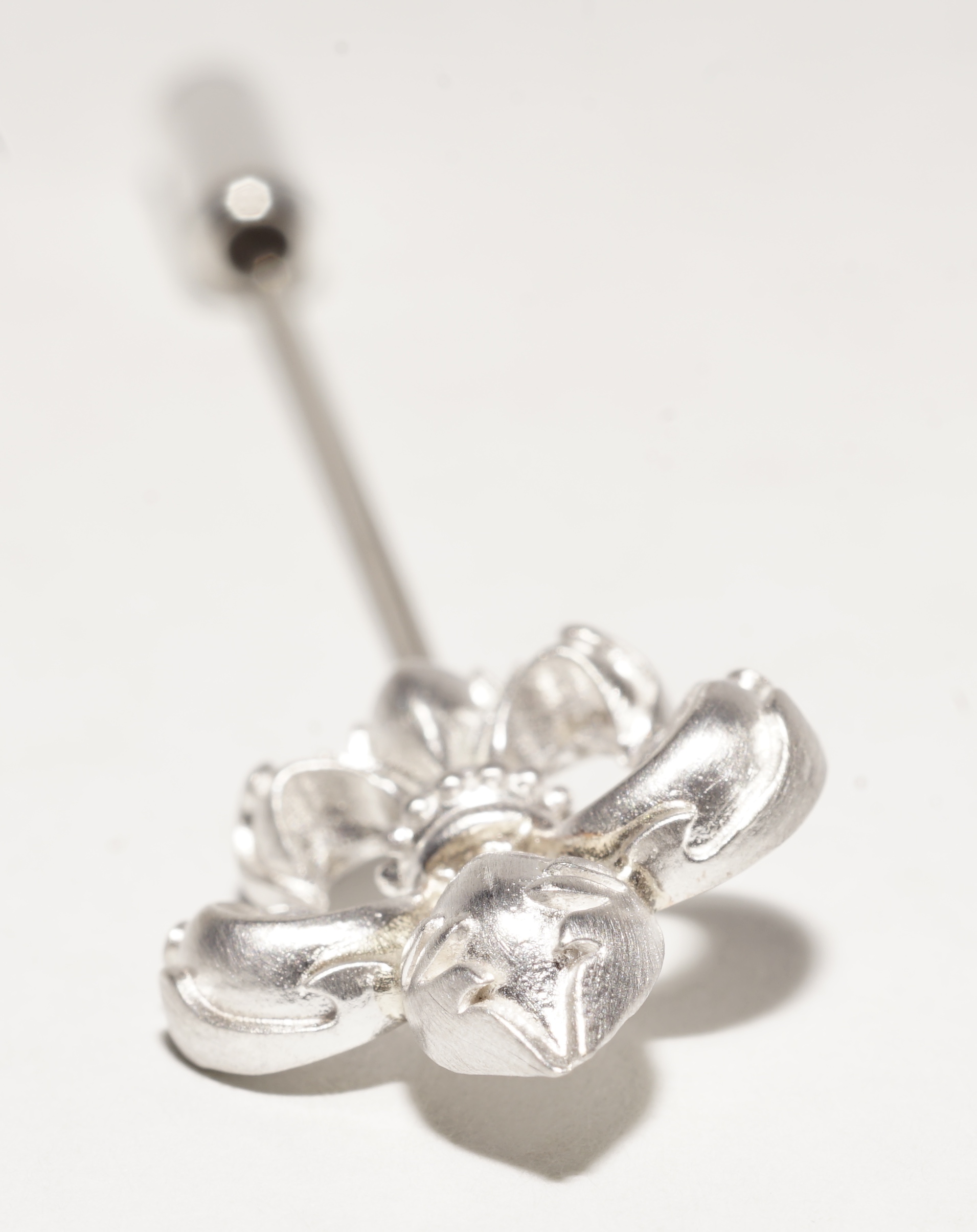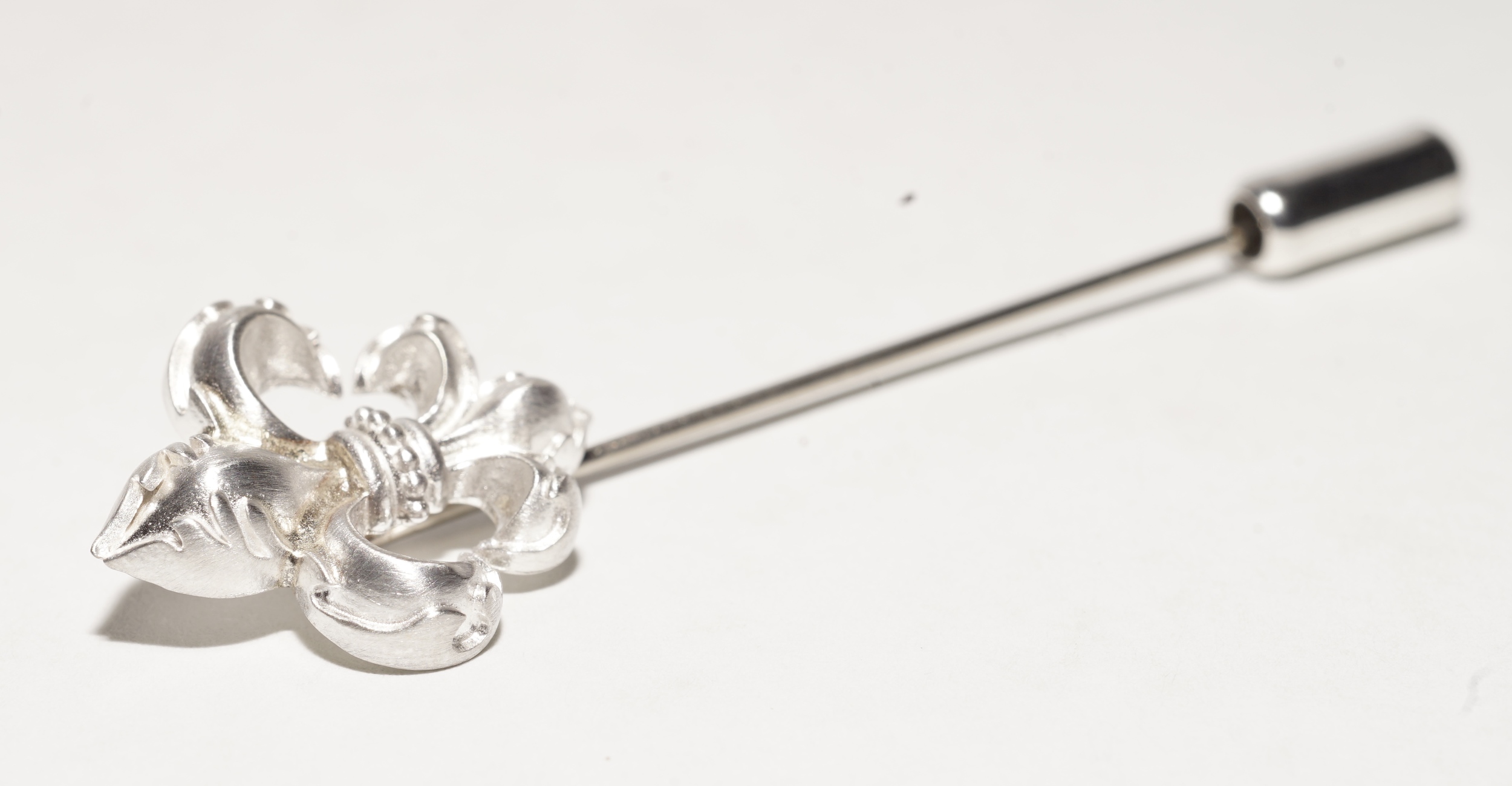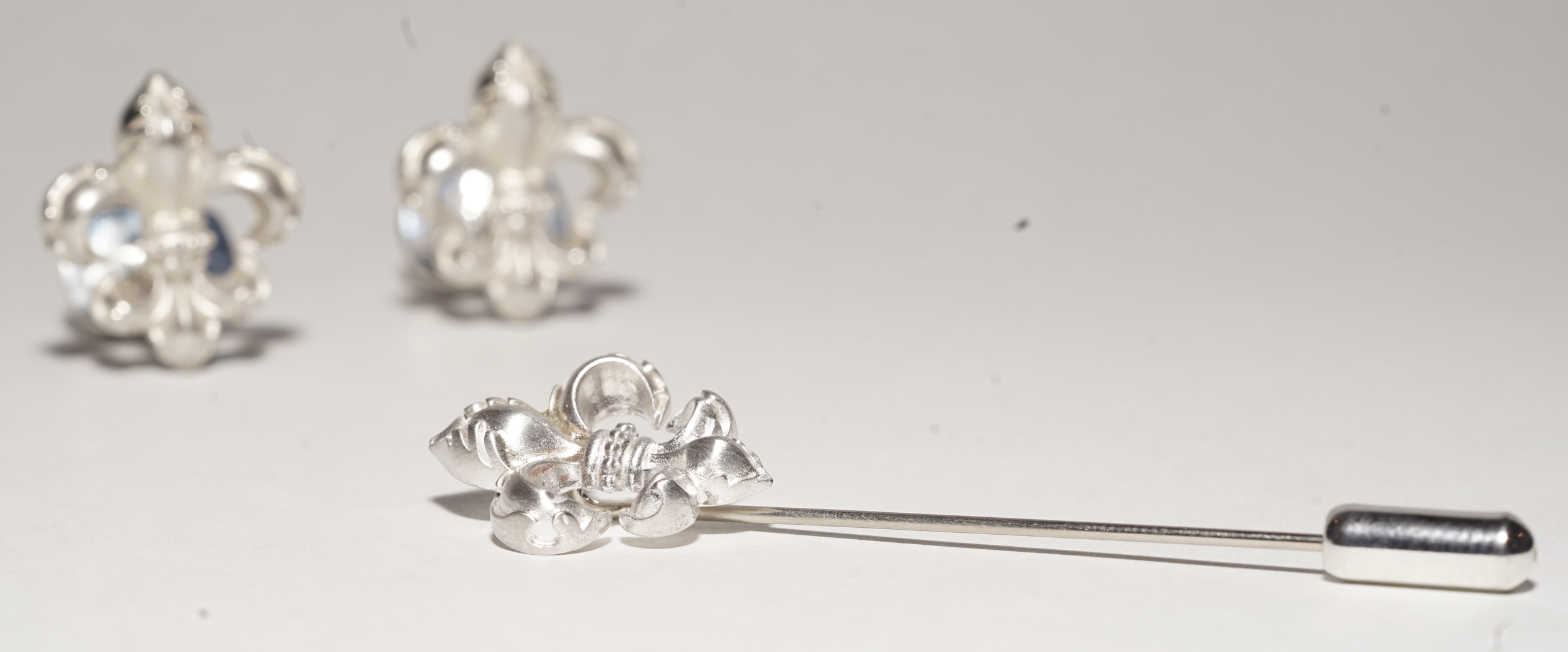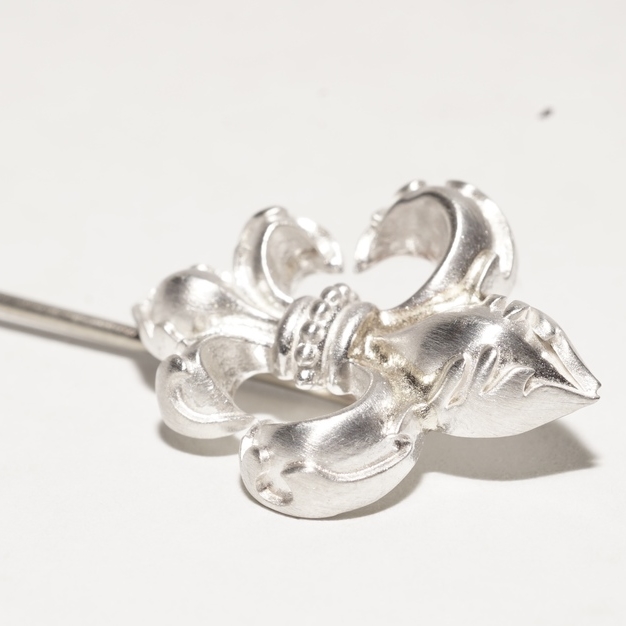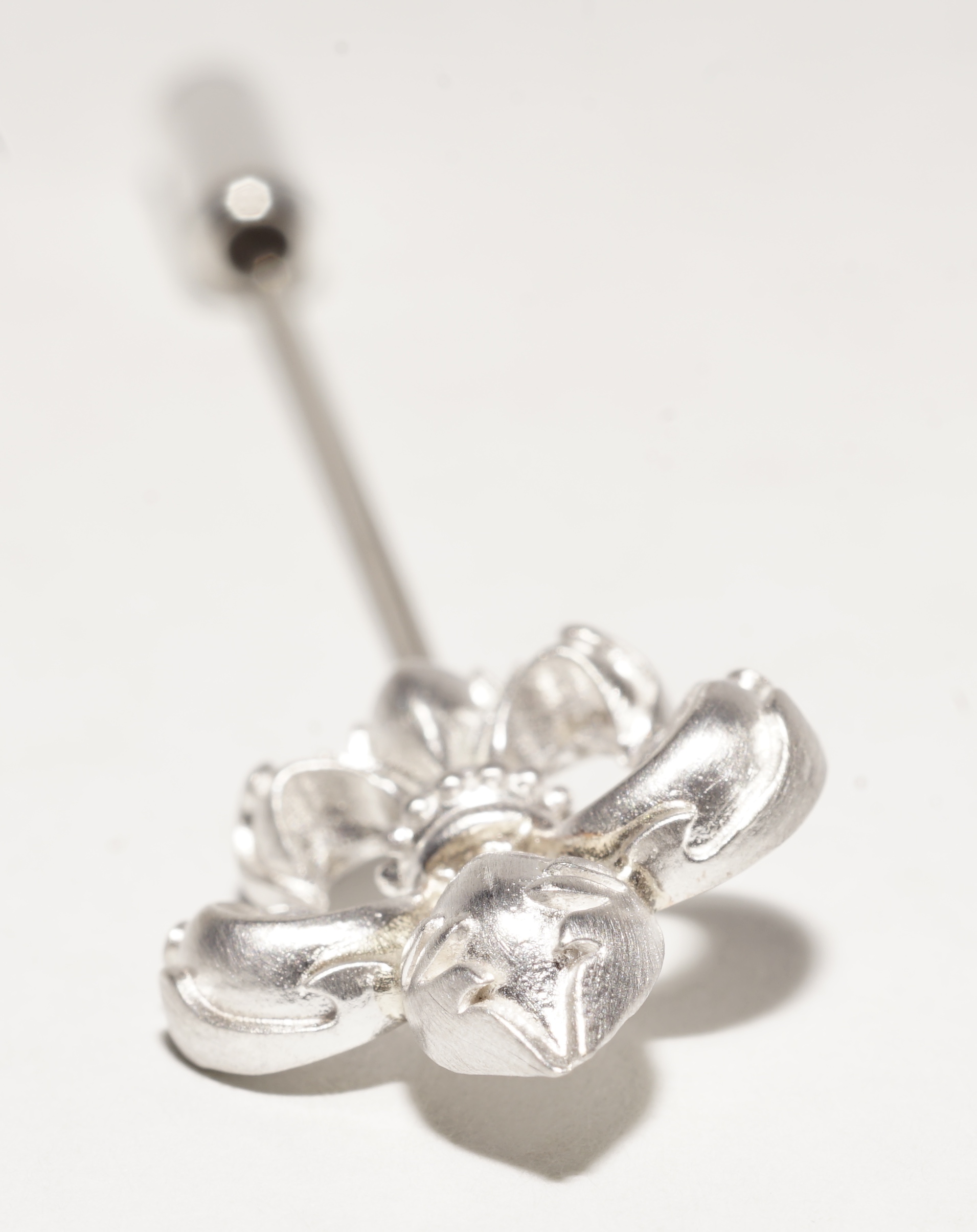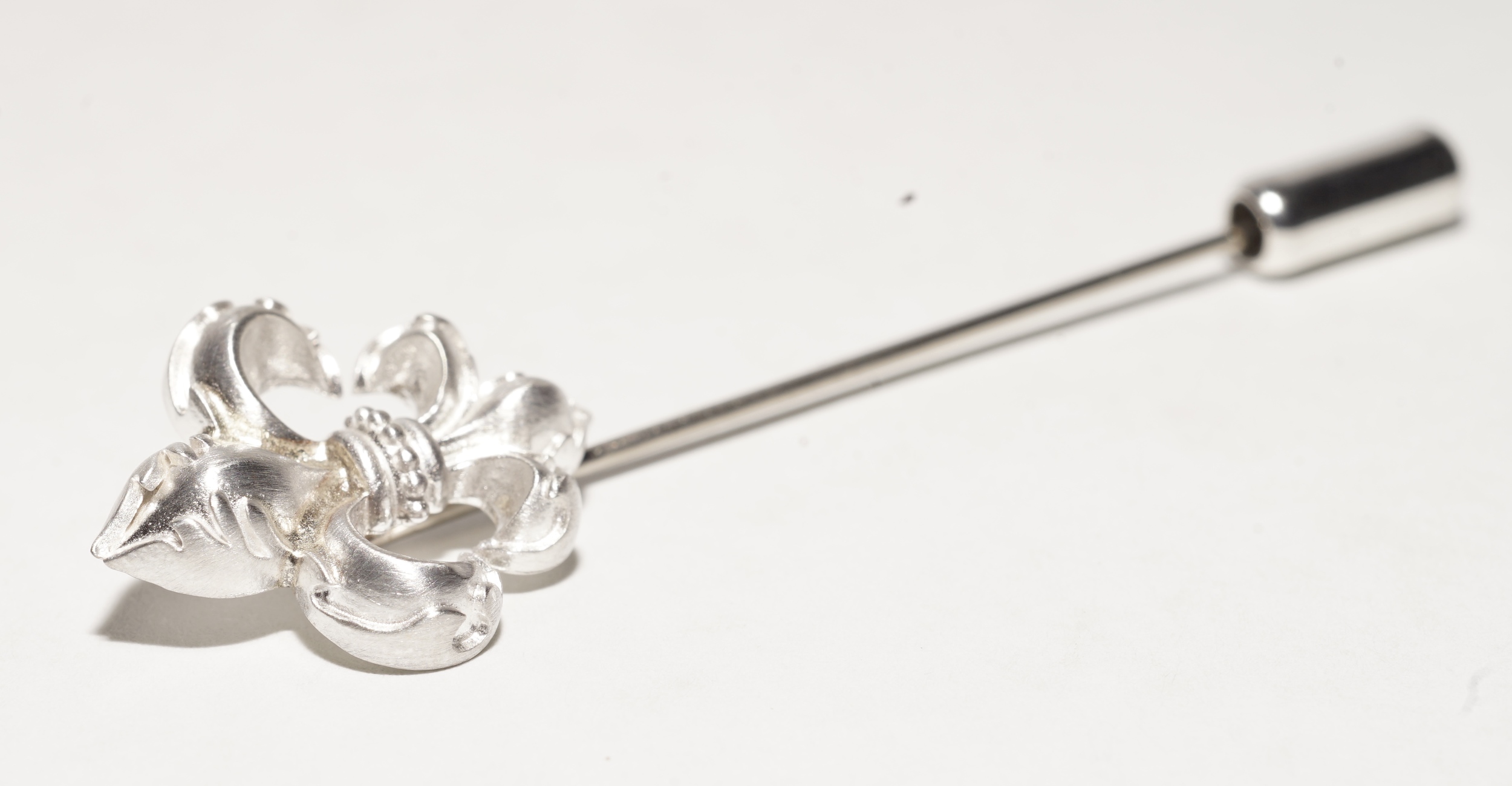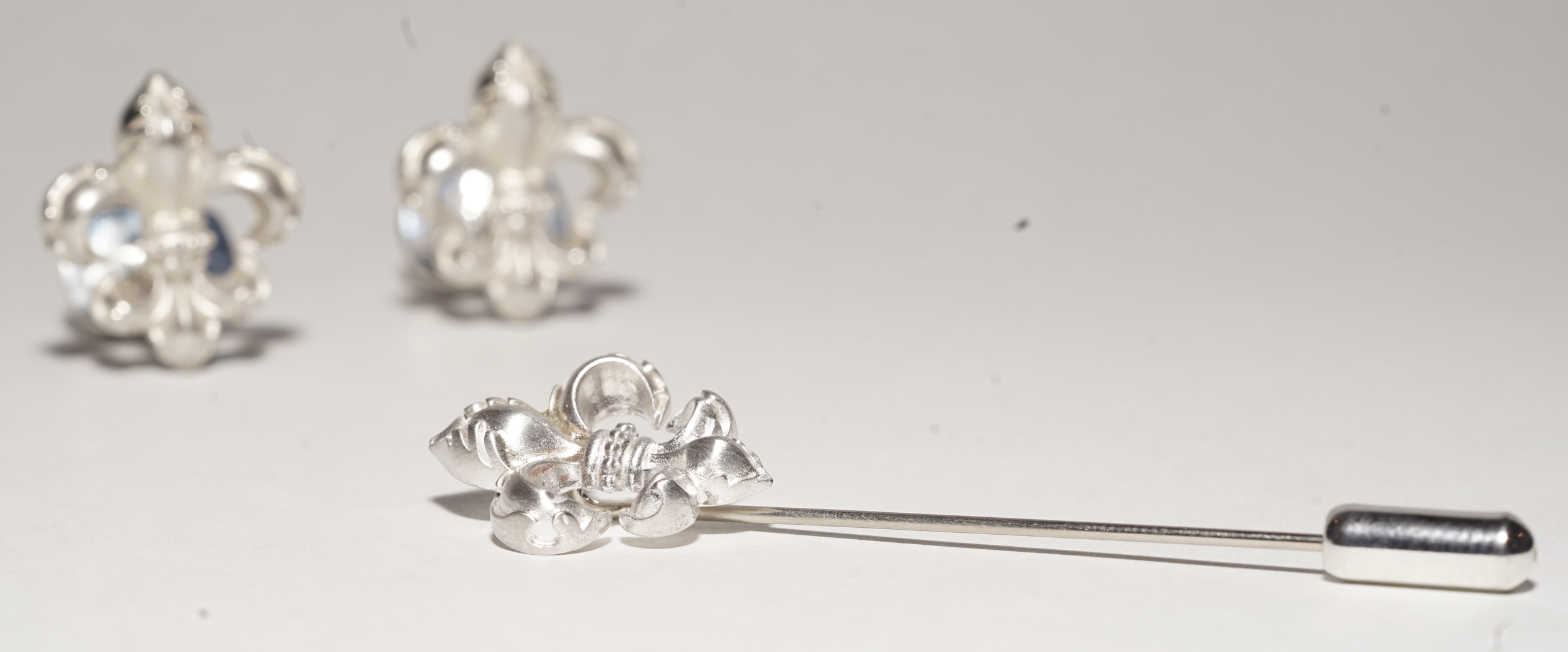 Silver Crowned Fleur de Lis Pin
The Fleur de Lis Pin is presented in Pin form as a homage to the use of this symbol in the French military, homes, and royalty, so you can wear it and stand strong, tall, and proud. After visiting the Palace of Versailles, I was beyond inspired to create it in pin form instantly.
The fleur-de-lis or fleur-de-lys (plural: fleurs-de-lis)[pron 1] is a stylized lily (in French, fleur means flower, and lis means lily) or iris that is used as a decorative design or symbol. It may be "at one and the same time, religious, political, dynastic, artistic, emblematic, and symbolic", especially in French heraldry.
This Pin was hand crafted in Brooklyn by a New York City artisan who is experience with the large jewelry powerhouses and lends his talents to by Elias here in New York City. He has been making immaculate and unique pieces of art in precious materials for over 15 years.
Dimensions:
Overall Length: 3 1/4"
Width: 3/4"
Pin:
Lead Free - Hand Crafted, Hand Polished 18K Gold Plated Solid Sterling Silver
Made to Order:
Please allow 5-7 business days to hand craft your piece.
(in most cases the lead time may take much quicker, as well as rush or special production available upon request)
Main Color:
Silver
Finish:
Matte Silver Inner and Polished Silver Outer Corners