Antique Rose - Small Gold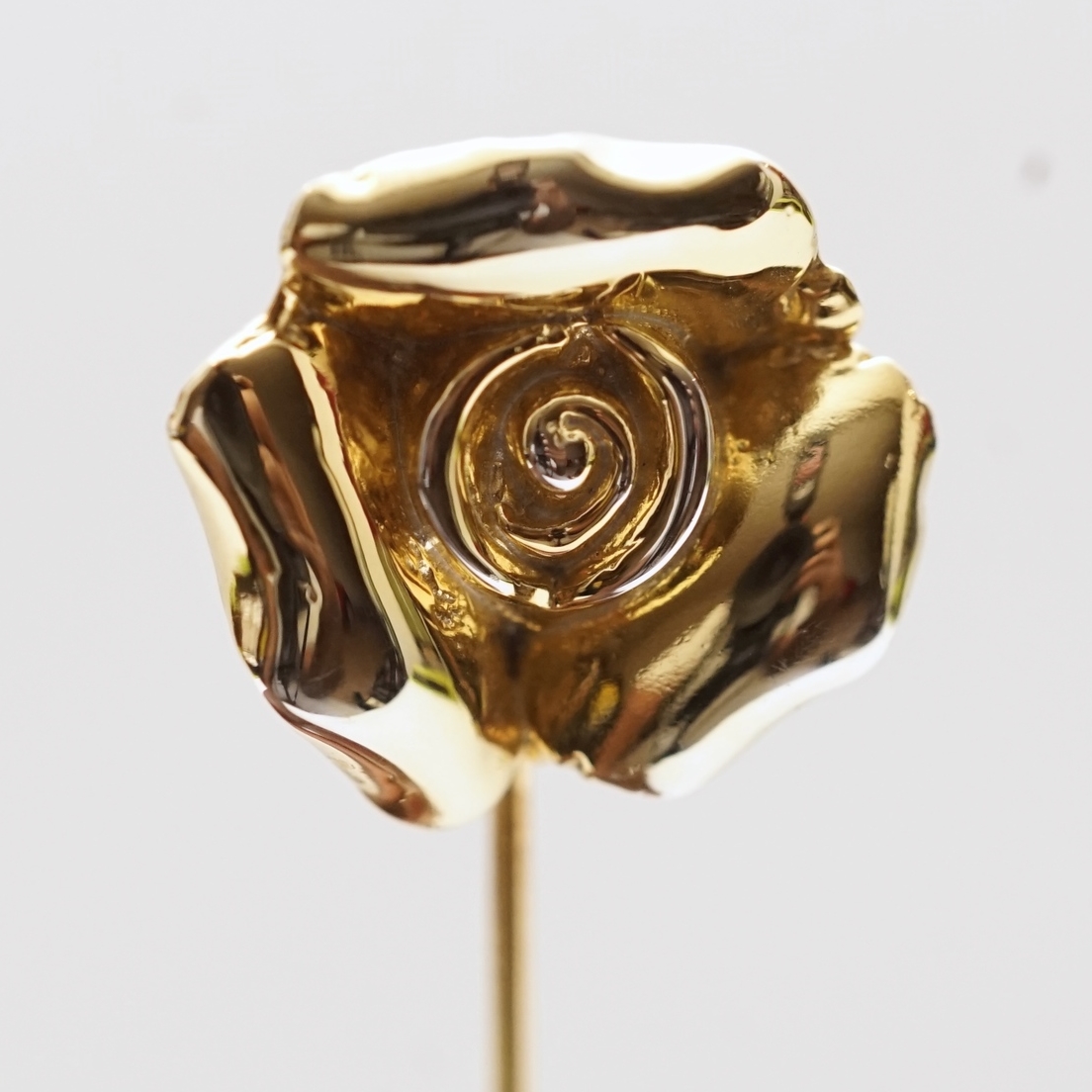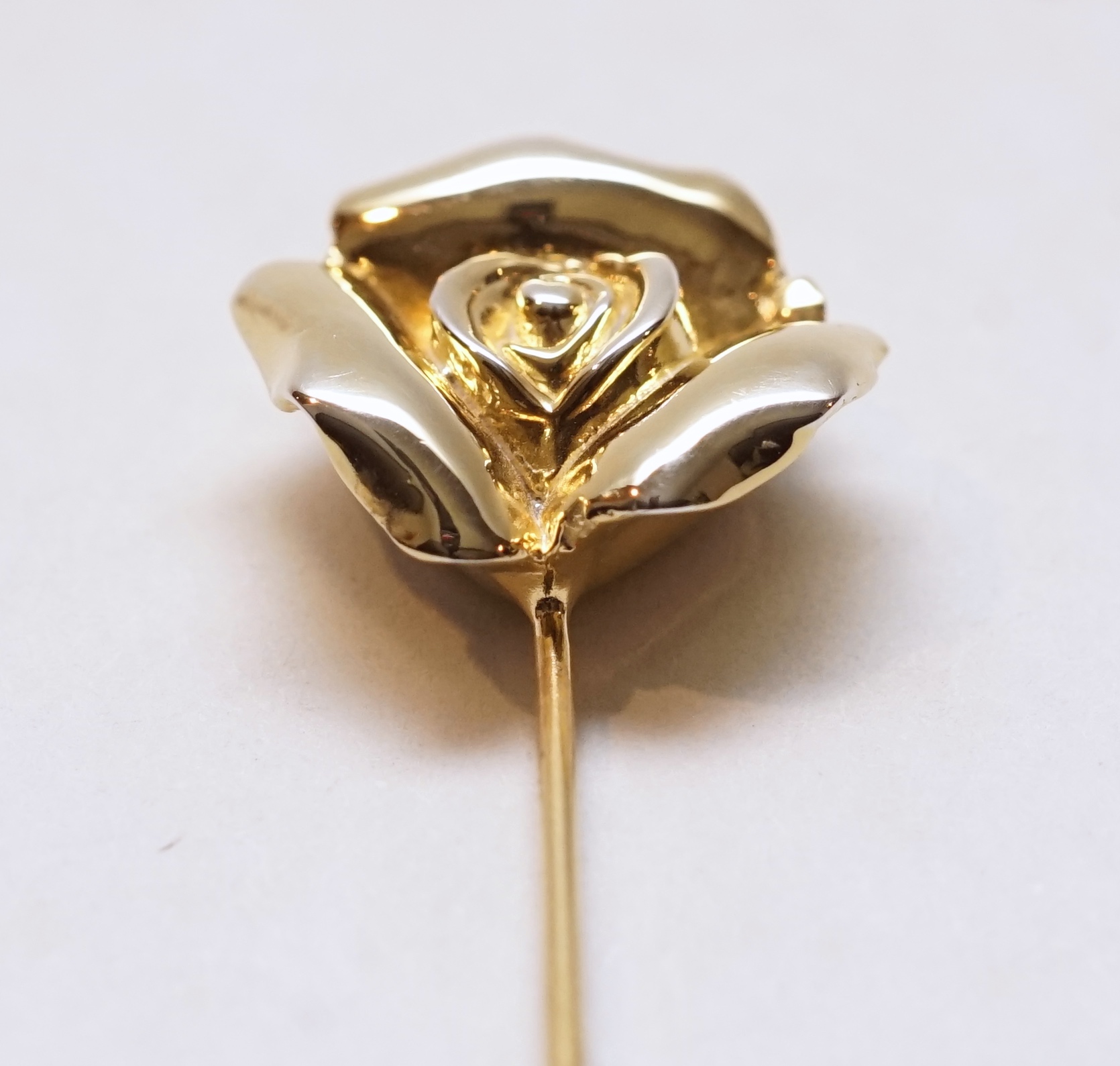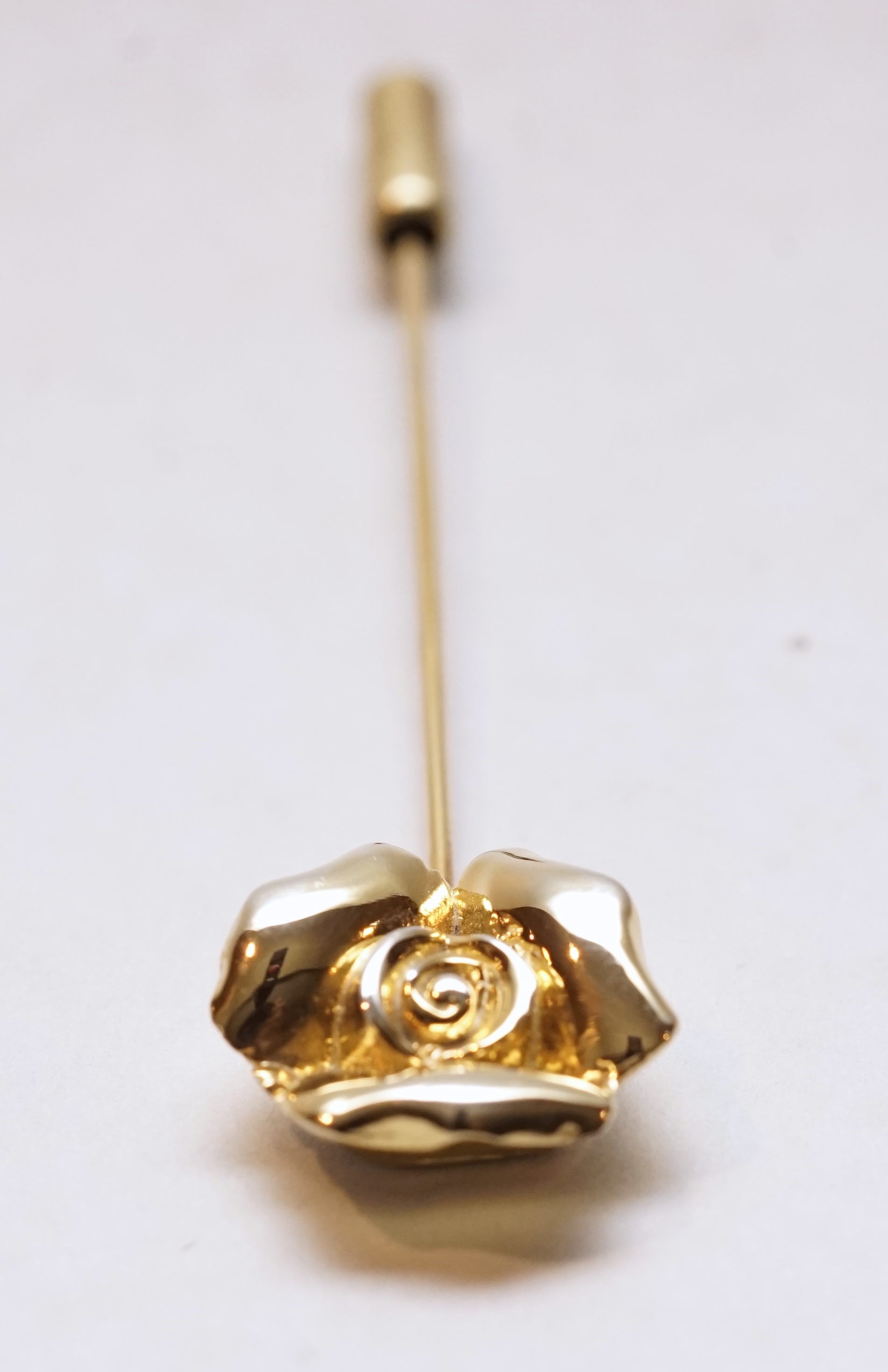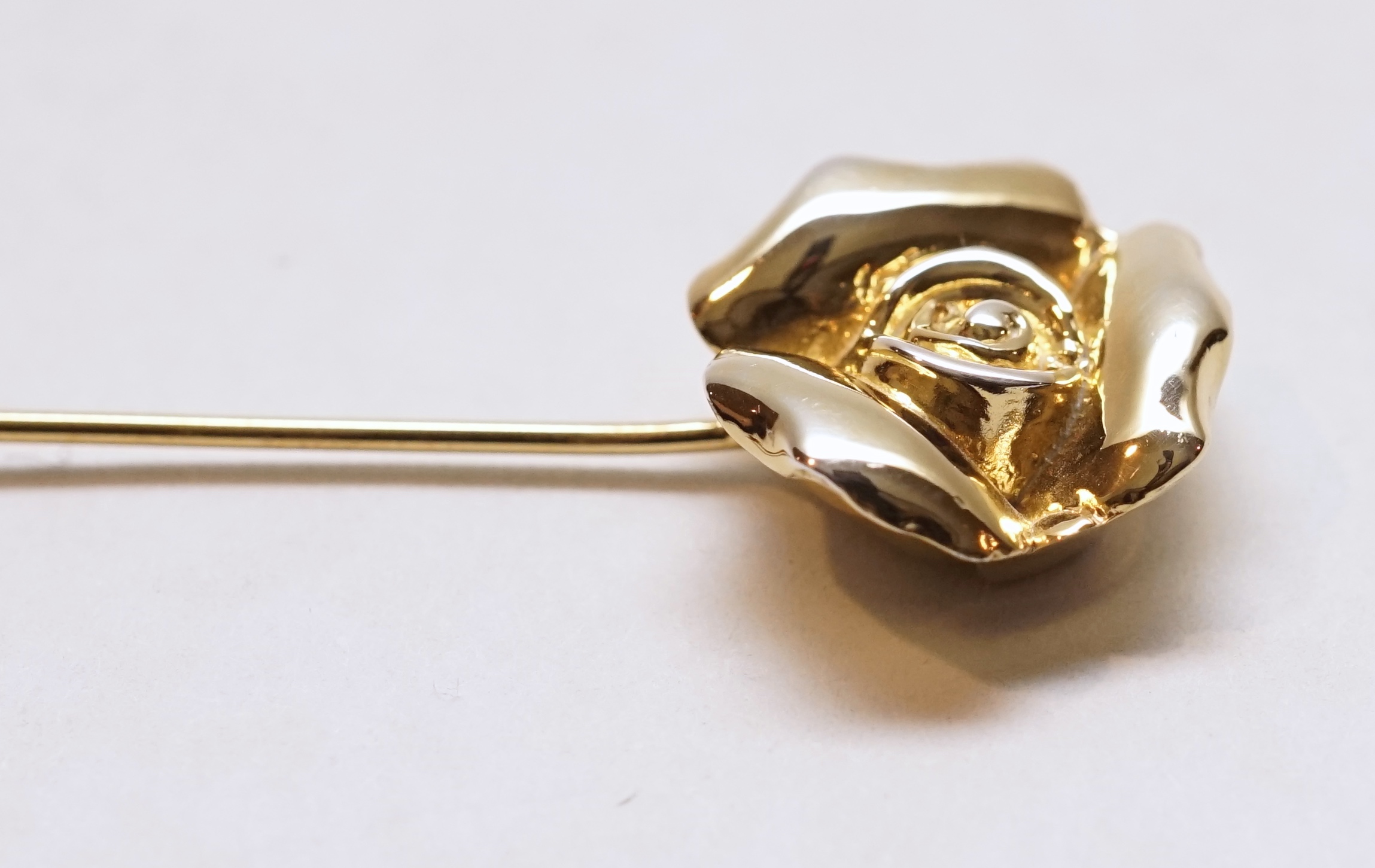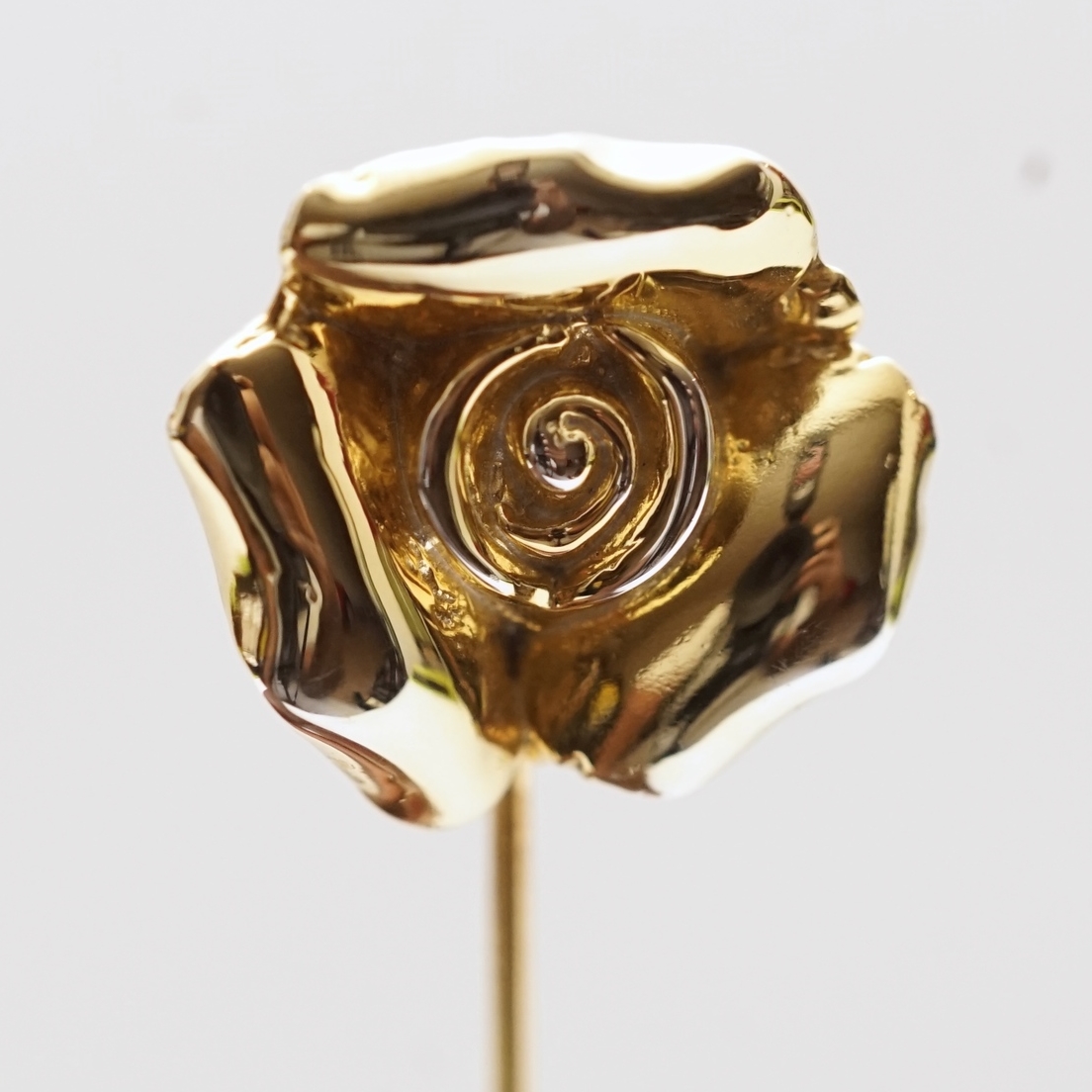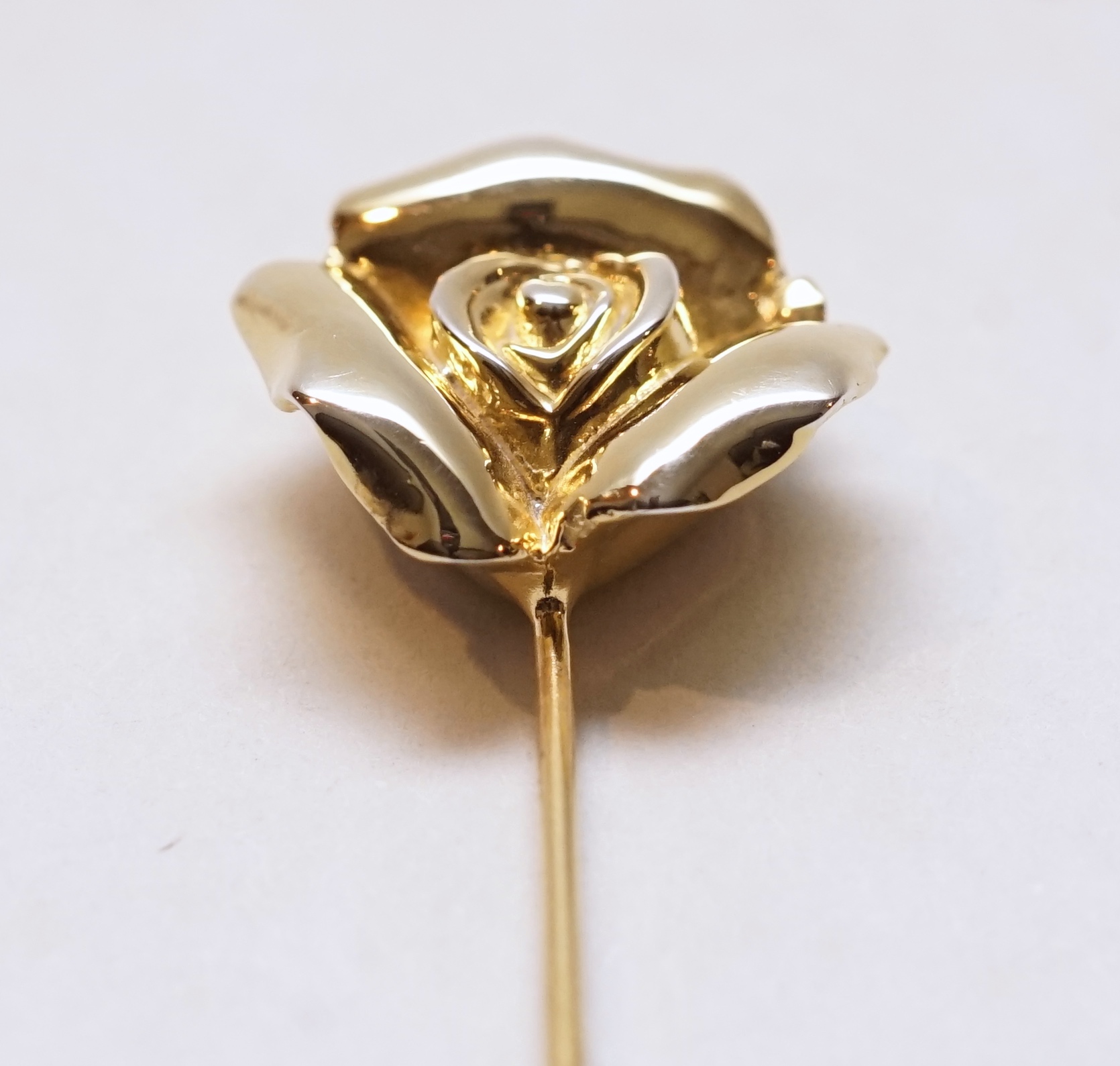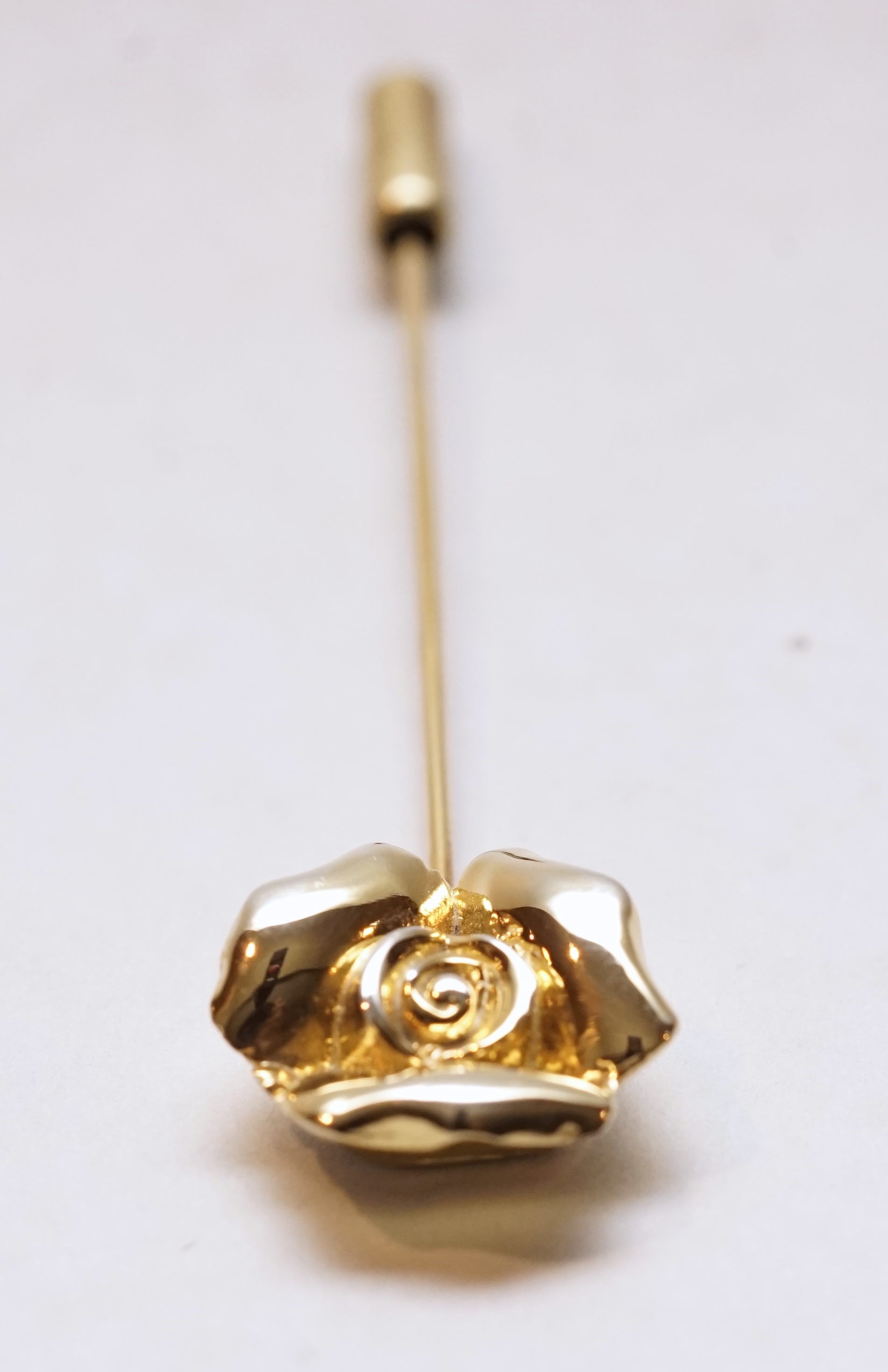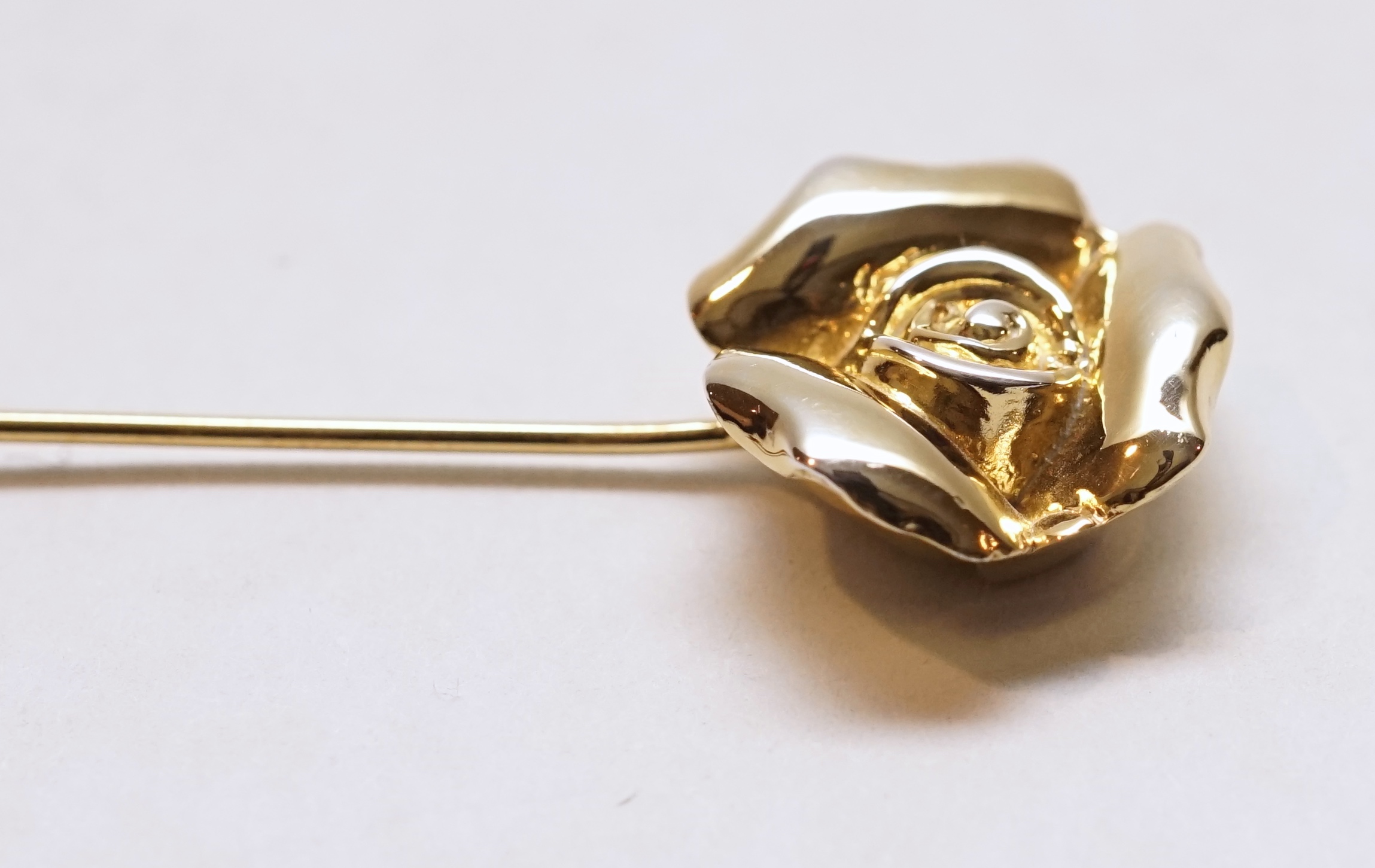 Antique Rose - Small Gold
The complexity and uniqueness of the natural rose sparked the entire creation of our pins. We hand craft renditions of what we imagine of this amazingly wonderful and beautiful flower.
All our products are lead free.
Analyzing the Rose
Observing the complexity of a rose, we can observe much about our own complex lives. A prickly exterior makes it difficult for predators to attack—its thorny climb protects the stem, allowing it to grow in strength and resiliency as the flower develops. At its very tip, the protected stem brings to light a hardy rosebud and soon, delicate, sweet smelling, gloriously and vividly colored petals follow, creating one of the world's most cherished sources of natural beauty for all to admire. Upon further inspection, and through personal experience, we quickly learn to first watch for its thorns before handling. Here's where the cliché becomes truth: that's life, isn't it?
It's no coincidence that on Valentine's Day, roses are what we give to exemplify the depth of our love, often developed through the experience of sweetness and sharp pricks. Even the sweetest highs can be followed by extremely painful lows, often in quick succession. Our daily commute to work alone can be an emotional roller coaster; from the elation caused by a favorite song played on the radio, to the stress of a particularly bad day of traffic, or the overwhelming amount of emails waiting at the office. But is the high and low necessarily a bad thing? Or like the rose with its thorns, is it life's duality that makes it so beautiful? --
Source: http://www.positivelypositive.com